Oxalys Procurement Steering– Monitor and measure procurement performance
Manage your procurement and action plans in project mode, implement improvement plans, monitor your performance indicators
Download the product sheet
Request a demo
Using the Oxalys Procurement Steering software  you can…
Manage procurement in project mode
100% customisable, our Procurement Steering solution facilitates the strategic and operational management of your procurement-related projects and activities. Monitor your procurement performance. Set measurable KPIs for your buyers and suppliers.
Analyse procurement performance indicators
The Oxalys procurement dashboard, equipped with several predefined charts and advanced reporting features, lets you measure procurement performance within your company.
The procurement performance tracking software that helps you to…
Manage and monitor all your procurement processes
Oxalys offers a dedicated procurement management solution. You can view all of your buyers' actions, monitor the different stages of your procurement process, and evaluate actions related to budgeting, planning, targets and much more…
See your procurement impact
With the Oxalys Procurement Steering feature you have all the data you need to create detailed reports for fully transparent procurement, revealing its added value for the company
Oxalys Procurement Steering
Collect and analyse data :
connect your procurement dashboard to your business intelligence solution
view data linked to your procurement KPIs and supplier KPIs in real-time
simplify your analyses
export your data in your preferred format: Excel, PDF, HTML, CSV, etc.
Learn more
Download the product sheet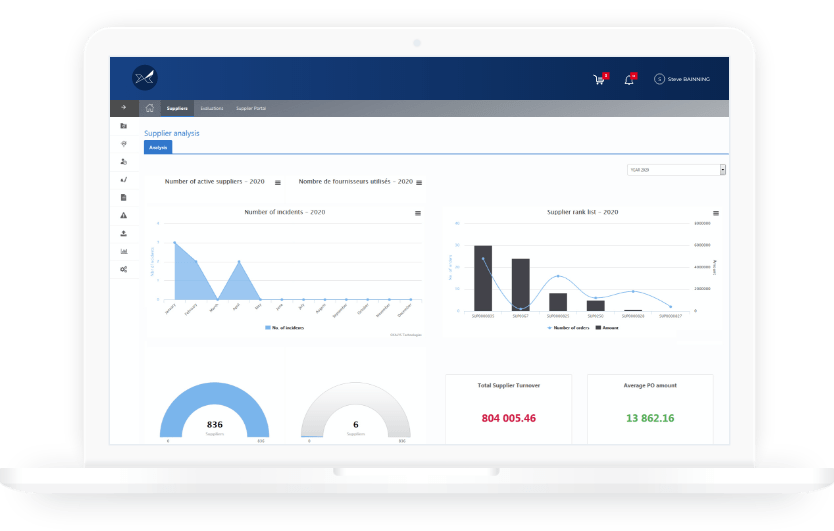 Project Procurement Management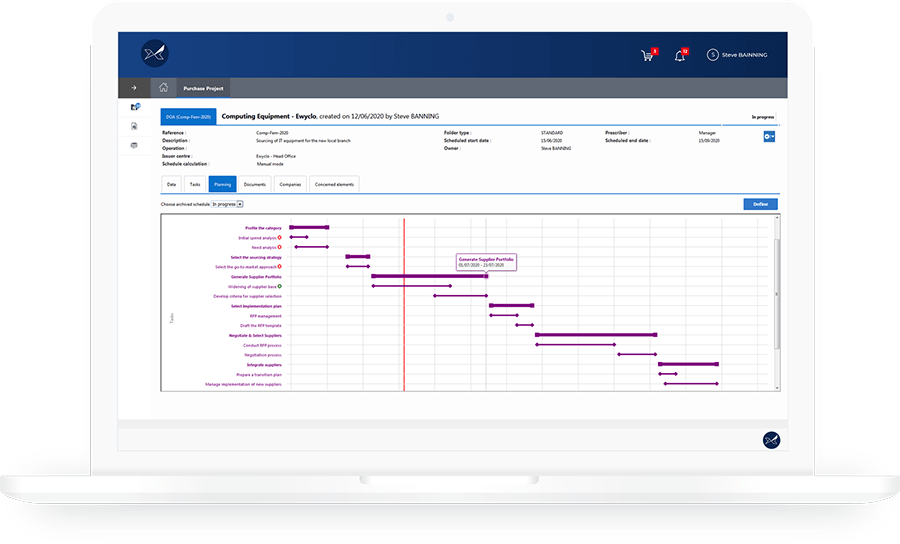 Create procurement action plans :
assign tasks to each stakeholder
make it easier for your employees to access useful information
raise awareness among your teams about the challenges of spend management
Learn more
Download the product sheet
They place their trust in Oxalys
"When our users improve their understanding of the process, they also improve the quality of the data collected and ask for higher added value tasks..

Christophe Moreaux

Head of the Management Control Department - French Football Federation
FAQ Procurement performance
An effective procurement performance measurement programme lets you set action plans that take each company's needs – and their environment – into account. It lets you measure internal (actions linked to procurement) and external performance (supplier performance). Pricing and economic criteria are not the only factors that go into a good procurement performance monitoring system: practical KPIs, reliability, quality, risk and supplier relationship should also be taken into account.
Procurement performance indicators are used to analyse and measure how well supplier and stakeholder actions work, thereby evaluating the quality of the company's procurement process. Procurement managers can use Oxalys Procurement Steering  to monitor, among other things :
average transactional cost: supply management, invoice payment…
average purchasing processing times: purchase requisition, supplier invoice payment…
partner quality: a KPI that can factor in various indicators: lead times, production, service quality, pricing, internal skills…
delay rate: a performance indicator applicable to suppliers and internal stakeholders
document status: calculation of the number pending, processed, signed, and validated documents, etc.
…