Oxalys Purchase to Pay – Manage your end-to-end purchasing process
Digitalise your purchasing process from purchase request to digital invoices, including order management, receipts, and the control of financial commitments and budgets. Create and validate purchase requests, manage supplier invoices, ensure inventory management…even on the go
Download the product sheet
Request a demo
With Oxalys Purchase to Pay you…
The P2P Oxalys solution helps you to centralise your purchase requests and approve them even remotely, to browse supplier catalogues and manage the purchasing process of your company.
Thanks to the digital Purchase to Pay process, you can optimise supplier invoice management. You control invoices, manage supplier commitments, and match invoices to orders.
Manage purchases and stocks
The Oxalys Purchase to Pay solution helps you manage your lead times. It also includes an inventory management feature that ensures optimal performance and monitoring of all movement of your stored items.
Enjoy Oxalys on your smartphone
Are you usually on-the-go ? Approve employee purchase requests, orders, and supplier payment at any time thanks to the purchase tracking mobile application.
A digital P2P solution that helps you to…
By digitalising your Purchase to Pay processes with the Oxalys solution, you save time, considerably reduce processing errors, and your purchase processes are respected.
With our Purchase-to-Pay software, automating the management of supplier invoices makes it easier for you to meet your payment deadlines and establish a reliable audit trail.
Quick decision making, full visibility, spend control, elimination of rogue spending, mutualisation and consolidation, tracking of delivery and expiration dates…thanks to all of this, your purchasing and inventory management costs are optimised.
Thanks to Oxalys mobile application, the purchasing process is never interrupted. Your on-the-go operational teams can place orders quickly, at any time, and remotely approve or reject spend.
Manage your purchasing process :
browse internal or PunchOut catalogues
access marketplaces
define and respect your budgets
centralise your purchase requests
Learn more
Download the product sheet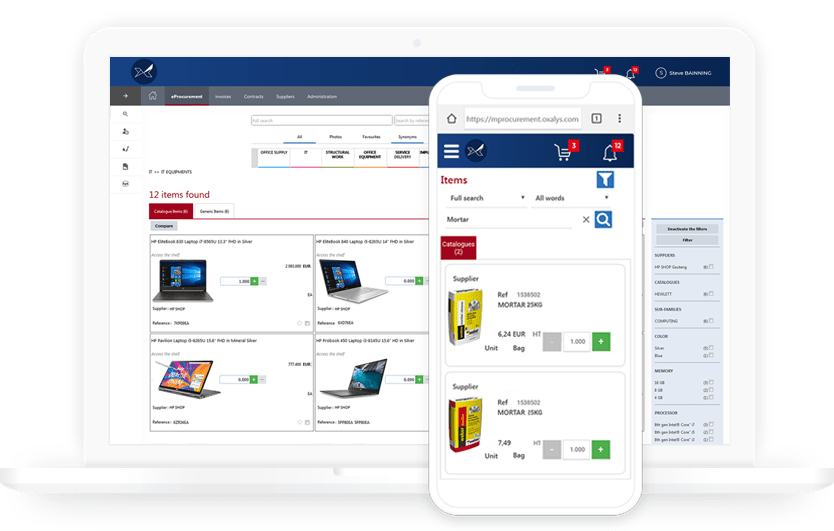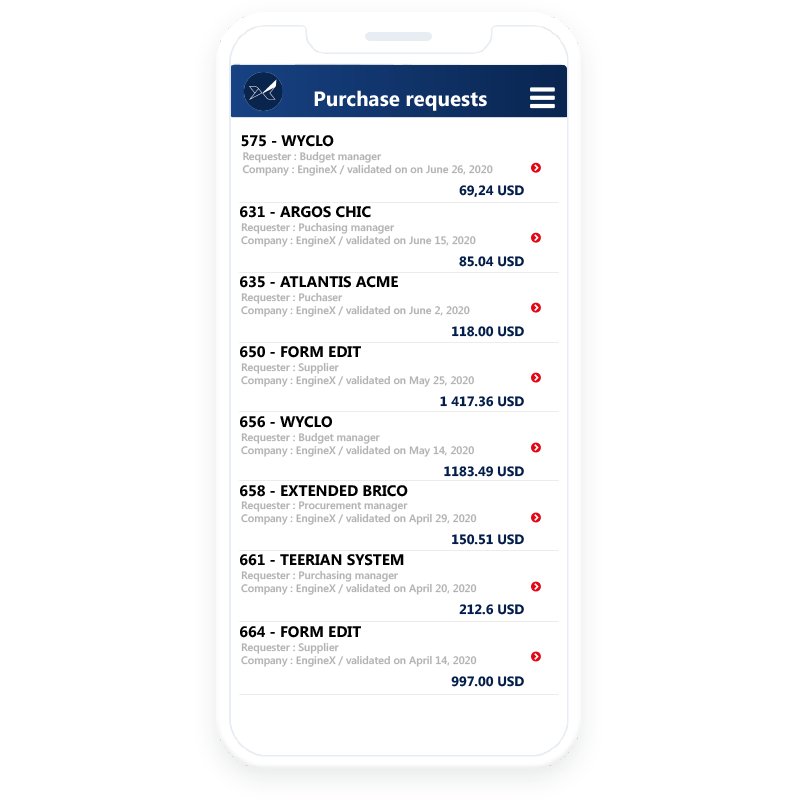 Track your purchases :
stay in control of the purchase workflow
approve purchase requests remotely
accelerate approval process
respect payment deadlines
Learn more
Download the product sheet
Automate and digitalise supplier invoices processing :
digital invoices
control supplier invoices
track supplier commitments
facilitate document matching
Learn more
Download the product sheet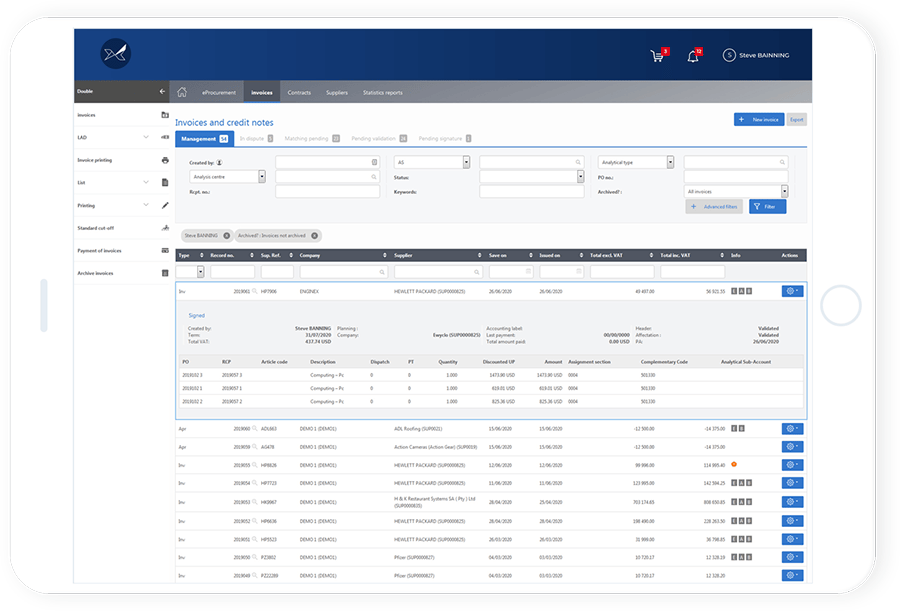 Purchasing and inventory management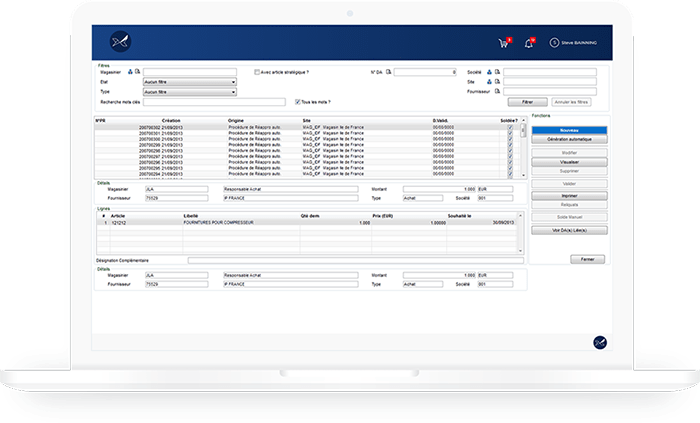 Optimise your purchasing and  inventory management :
control your lead times
monitor your stocks
choose your replenishment strategy
respect your purchasing policy
Learn more
Download the product sheet
They place their trust in us
"To support the group's growth, it became necessary to control our indirect spend within a single management solution and to develop maximum procurement coverage

Stéphane Faustin-Leybach

Naos Group Procurement Director
Purchase to-pay or Procure-to-Pay (P2P) represents the purchasing process of a company from the purchase request to the payment of the supplier invoice. It encompasses the supplier research, the purchase request, the order placement and the invoicing. Some P2P solutions also allow inventory management and offer a mobile application, such as the Oxalys Procurement software.
Investing in a Purchase-to-Pay or Procure-to-Pay solution is a way to professionalize and simplify the purchase process of your company. When choosing the procurement management software for your company, we suggest you consider the following :
easy implementation of the solution
step-by-step solution implementation, at your own pace
support and trainings
automation of flow transfers
real time data processing
spend and financial reporting capabilities
catalogue integration and connection to punch out catalogues
a collaborative software to facilitate internal exchanges and with your suppliers
integration with your information system
ability to work on-the-go/ in mobile mode
the company experience and its capacity to adapt to your activity