Oxalys Supplier Management– Optimise your supplier relationship
Improve communication with your suppliers, easily view supplier information, create your supplier evaluation strategy.
Download the product sheet
Request a demo
With Oxalys Supplier Management you…
Communicate with your suppliers
As a collaborative software, Oxalys Supplier Management enables you to easily exchange information with your partners. Messages are tracked, documents are shared by both parties… a solution designed for an efficient client/supplier collaboration.
Benefit from a 360° view of supplier information
Our digital supplier management solution offers you a detailed view of supplier information. Avoid wasting time searching for your contracts, purchase orders, evaluation, legal documents and other financial elements, now you will have direct access to all the elements and useful information to manage your suppliers.
Assess the performance of your suppliers
Create 100% personalized digital performance surveys. Define your evaluation criteria, gather feedback and testimonials from collaborators involved in the purchase process and implement improvement plans.
The supplier management solution that helps you to…
Partly delegate administrative tasks
With Oxalys Supplier Management, you are able to delegate a portion of time-consuming administrative tasks to your suppliers. By offering them the possibility to update their information by themselves, you free up time for high added value tasks.
Make good decisions for your organisation
Supplier 360° enables you to access all the information useful to the procurement function. You make your decisions based on concrete evidence. Supplier risk is reduced and decision-making becomes faster and more objective.
Boost the performance of your suppliers
Our software helps you organise and launch supplier performance surveys and analyse collected data. You have the ability to easily create survey reports and prepare progress plans to help partner companies to improve their overall performance.
Oxalys Supplier Relationship
Supplier Performance Assessment
The Supplier Performance Assessment feature helps you automate and customise your performance surveys. Open or multiple-choice questions, scores, etc. Engage all stakeholders to define your evaluation grids and answer surveys. Generate synthetic or detailed reports that you can share with the evaluated supplier.
Learn more
Download the product sheet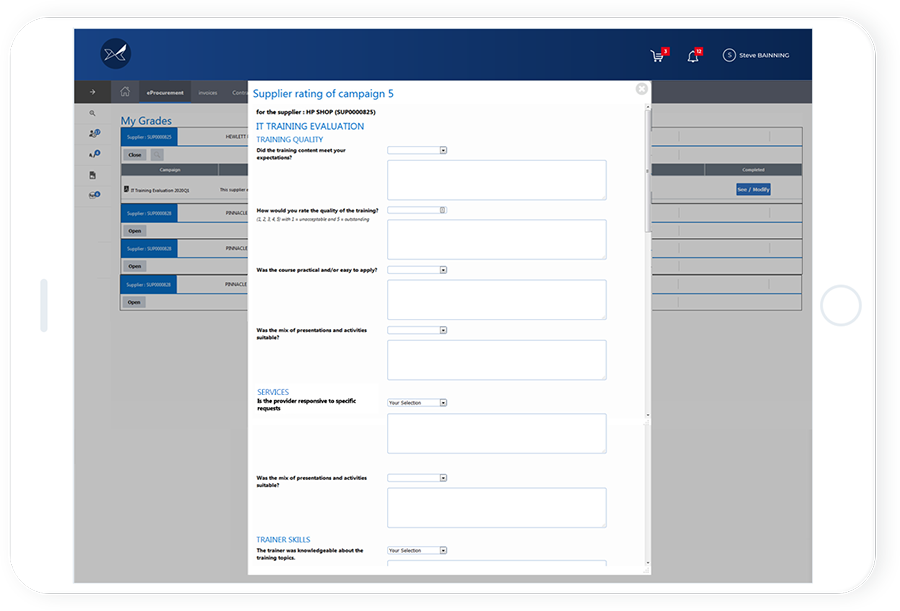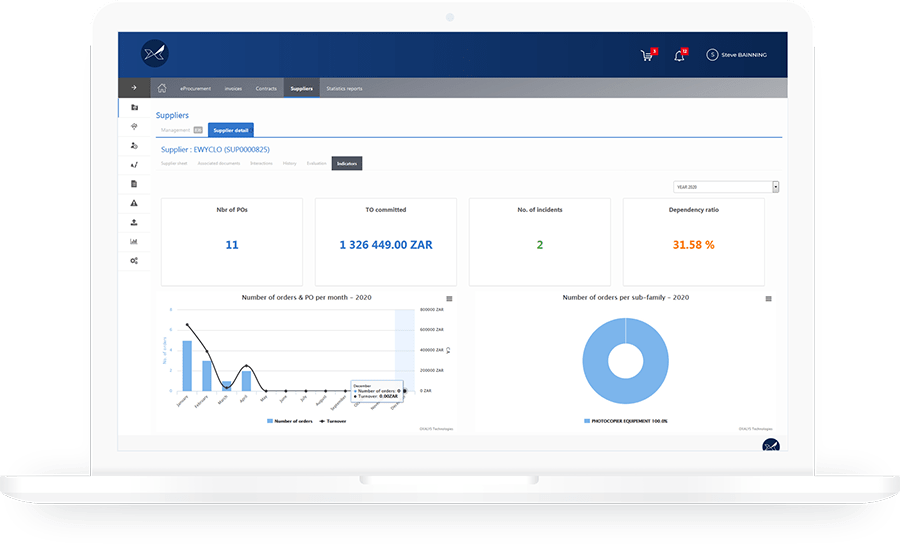 The Oxalys Supplier Management solution offers you a detailed, clear and synthetic view of supplier information and gives you access to main third-party platforms for legal and regulatory documentation.
number of orders
PO
number of incidents
dependency ratio
supplier risk score
lead times
…
Learn more
Download the product sheet
The Supplier Portal gives visibility to suppliers on the details of orders to be processed, invoices in process or in dispute, and your ongoing calls for tenders. Particularly simple and intuitive, with the Oxalys Supplier Portal you benefit from a direct communication channel with your suppliers to facilitate document and information exchange
Learn more
Download the product sheet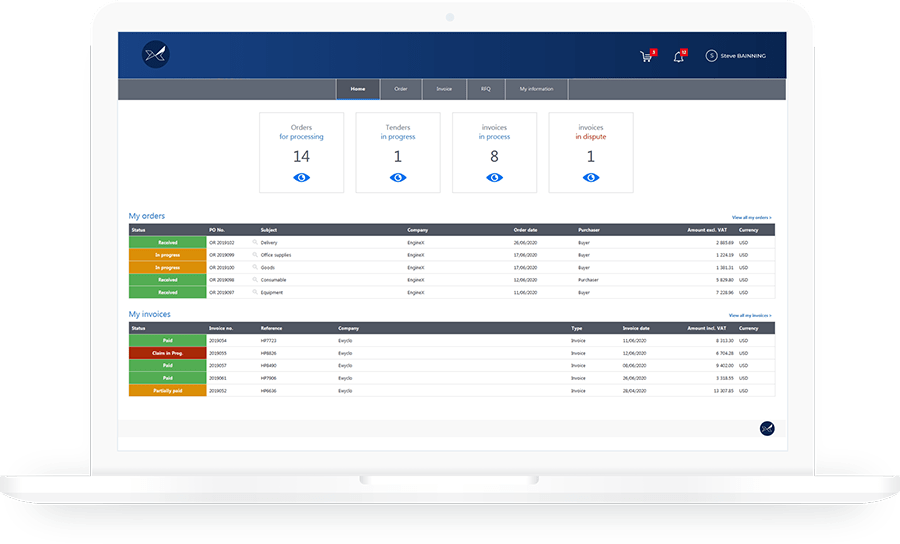 They place their trust in Oxalys
"By broadening access to financial data with full transparency through digital solutions, we have removed the barriers to intra- and inter-departmental communication.
This project has helped to improve internal communication and understanding of how the FFF works, but also communication with suppliers.

Christophe Moreaux

Head of the Management Control Department - French Football Federation
FAQ Supplier Relationship
SRM is the acronym of Supplier Relationship Management. Supplier relationship management helps improving communication and exchanges between the company and its suppliers. It also enables the company to better know its suppliers, to track the contracts allocated to them within the company and to centralise information useful for the business relationship.
getting to know your suppliers/partners better
sharing clean and updated data
enhancing communication between the company's suppliers and stakeholders
developing a corporate brand image with the supplier panel
anticipating risks linked to suppliers
making the relationship a process of continuous improvement
allowing suppliers access essential information