Accueil / Customer case study
NGE implements a digital procurement solution to manage its Group procurement policy
Bernard Villepinte
Procurement Director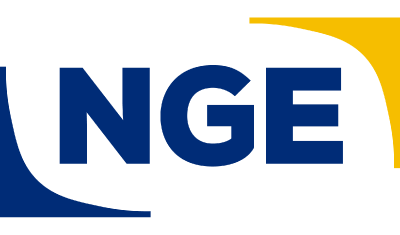 Industry: Construction & civil engineering
2.5 billion euros in revenue
12,600 employees
17,000 suppliers
800 end-users
Centralise group purchases within a single solution in order to bring together all purchases made on construction site and standardise purchasing practices
Provide a portable procurement management solution that is easy to use on mobile devices to place orders on construction site
Provide employees with supplier catalogues for automated and digital order management, committed spend tracking and payment management
Roll out of the Oxalys digital procurement and SRM solutions using a multi-company and multi-site model
Use of the mobile approval application (purchasing requests, orders, payment approval)
Interface with the company's ERP system
Support from the Oxalys team
Better tracking of orders and diffuse on-site purchases
Better control of the traceability of purchases and site supervision
Automation of the administrative management of purchases
Significant time savings and better reliability throughout the process
More autonomous and effective users
NGE is an independent French company that works in the construction industry on major infrastructure and urban or community projects. In order to optimise and streamline the group's procurement  processes, the procurement department has chosen to equip itself with a digital procurement solution  and offer its employees a mobile and intuitive way to manage their on-site purchases.
To this end, the company opted for the Oxalys solution, which has allowed it to deploy a multi-business, multi-site solution tailored to construction companies specific challenges and to the NGE culture. All group supplier catalogues are now accessible via a simple mobile device and the purchasing process, from order to payment, has been made paperless.
Result: optimisation of on-site purchase tracking, better compilation of diffuse spending , time savings with respect to the administrative processing of purchases and a successful step towards digitalisation.
In construction, the procurement function is still new and the implementation of a group procurement  policy is essential. For NGE, the procurement function is a priority because we consider it a support function that is an integral part of operations.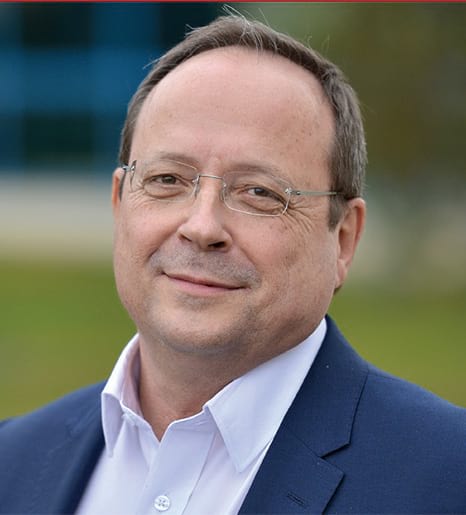 NGE is a major player in the construction sector in France. Its 12,600 employees create, build and renovate infrastructure and buildings to serve the regions, in France and around the world.
We were looking for a solution suited to the everyday life of our employees on site. The solution had to be quick and easy to use to make our staff change their habits, adopt new digital practices and permanently ditch the good old counterfoil receipt book.
Following the creation of a group procurement department aimed at optimising and standardising the group procurement policy, the contracting and order tracking process was quickly overhauled.
Alongside this, the question arose as to which tool was best suited to support the standardisation of the group procurement policy in the particular context of the construction industry. « In our industry, we face a lot of constraints related to the management of several construction sites around the world involving many business departments », explains Bernard Villepinte, Procurement Director of the NGE group. « The structuring of the procurement  function is still a recent phenomenon in our industry but it is a priority for us because procurement provides essential support to our operations staff. This meant that we needed a multi-site, multi-business order management and tracking solution  that would help us with this process and gradually bring us into the digital age »
Since the company has many subsidiaries equipped with different solutions, there had to be a single multi-company, multi-business digital procurement solution, shared by the whole group. In addition to the desire to consolidate purchases and have a global view at group level, there was another challenge: how could we integrate and consolidate on-site purchases in order to centralise and share requisitions and develop new levers for negotiation.
These on-site purchases are not always made in accordance with internal procedures because they are made in a hurry and the goal, by equipping ourselves with a digital solution, was to propose a simple solution that could be used quickly by on-site staff in order to ultimately replace the good old counterfoil receipt book, as confirmed by Bernard Villepinte :« Our spend is still fragmented, not through any fault of site supervisors but because our business requires us constantly to adapt and make on-site purchases. The challenge, of course, was to optimise purchasing costs but also to improve the contracting of our orders and share, automate and standardise our purchasing methodologies and processes, without restricting operations »
« The implementation of a group supplier catalogue has given us a global view and allowed us to go beyond local agreements. By interfacing Oxalys with our site management solution, we have a better daily monitoring. »
The procurement team then launched a call for bids with major market players and the digital procurement solution vendor Oxalys soon stood out, both for the wide range of features and flexibility offered by the software solution, but also for the expertise of the Oxalys team in the construction industry. « Oxalys understood our needs very well because the team had already managed procurement projects in our industry and were able to give us a demonstration with data from the construction industry », says Bernard Villepinte. « Oxalys proved to be the best in terms of flexibility and ability to adapt to our procurement methodology and our business. »
This choice paid off because over the course of the project, specific needs arose from site users (mainly site managers and supervisors).
These requests were integrated into the solution by the Oxalys team, particularly regarding supplier catalogues.
The Oxalys solution, renamed ATLAS by the company users, was enhanced with features unique to the construction industry and a shared catalogue was created, bringing together nearly 17,000 suppliers who were previously spread across all the purchasing bases of the various subsidiaries.
Oxalys was very attentive to our needs in order to meet the challenges specific to the construction industry and provided us with both expertise and a solution tailored to our industry. « This approach gave us a global view of our spend and allowed us to start group negotiations. »
In keeping with making procurement a cross-department function and a support for operations, the Procurement Department has chosen to interface ATLAS with the site supervision system in order to integrate data into site reports and re-enter data in Oxalys at the end of order processing.
Data consolidation (such as list of sites, receipts, orders, etc.) ensures better committed spend tracking on a day-to-day, site-by-site basis.
« 500 users have already been trained, which will increase to 800 over time. The first users are very satisfied and appreciate the usability of the solution which can be accessed via a mobile device or computer. Although the adoption of the solution requires further training, we can already see that this is a very successful solution with high added value. »
An Information System procurement manager has been appointed and the deployment of mobile tools has been accompanied by training and awareness campaigns in order to ensure the transition to more digital practices, which is not always easy in a business that relies heavily on men and women in the field. « We know that we are entering a digital age. Users who have made the leap have appreciated the usability of the solution as well as the possibilities it offers in terms of order tracking because they understood that the solution is designed to serve operations », says Bernard Villepinte. « We know we have a solution that has been well thought through for construction, that meets our specific needs, and we plan to deploy it internationally »
« Our business relies on human expertise and the Oxalys procurement solution is designed to be a digital solution that serves humans, not the other way round! »