Digitalising construction procurement
1st procurement performance lever in the construction & engineering industry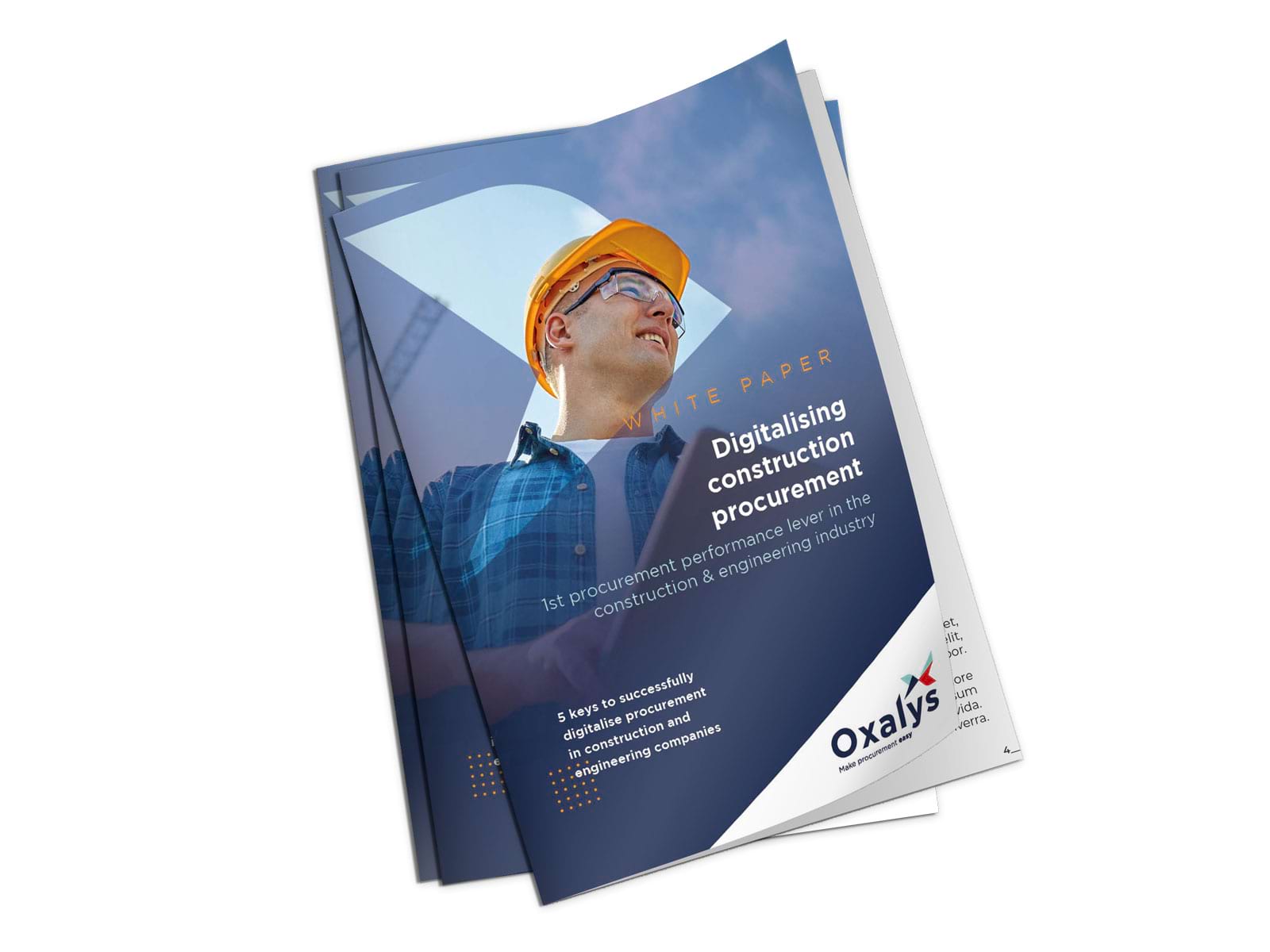 5 keys to successfully digitalise procurement in construction and engineering companies
On a construction site, innovations can often make the difference, in processes and organisation among other aspects. In procurement, the question is no longer whether or not there should be a specialised organisation, but how to get the best out of it.
We have focused on the supply chain because it involves every stakeholder in the construction site, whether internal or external to your organisation, and therefore provides the most visible and far-reaching results. The extent of the efficiency levers offered by digital procurement makes its implementation is necessary, perhaps even imperative : increase profitability, reduce costs, promote collaboration, optimise site management, control deadlines, guarantee compliance with regulatory and quality requirements, etc.
We have published this guide to share the fruits of this experience acquired in the course of hundreds of projects to digitise procurement, spending and supply with numerous SMEs, ETIs and large construction groups.
We offer simple answers to two important questions:
What should I expect from digital procurement ?
How can I ensure the success of my project to digitalise my construction procurement?
«Technicians or site managers used to have to go to our suppliers' counters or to our storage warehouse to buy and collect goods," adds Nicolas Oudot. They are now equipped with tablets and the Oxalys Mobile Procurement application from which they can place their orders directly from their worksite without waiting for the request to make its way through headquarters.»
Nicolas Oudot, Chairman and CEO – EL2D/ERECCA/IN.SITU
Complete the form to download the white paper