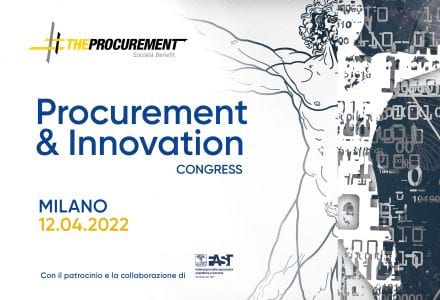 Meet us on April 12 at the Procurement & Innovation Congress, organized by The Procurement, the largest Italian community dedicated to medium and large business executives, with the aim of helping to create value and encourage the development of the procurement culture.
The Procurement & Innovation Congress is the event where Purchasing Officers will discuss the most recent trends in terms of procurement innovation, including:
Innovation: technologies shape the procurement of the future
Skills and roles: who drives transformation
Digital solutions for sustainable procurement
Come and meet us at our desk to talk about your procurement digitalization!
Come and visit us on our physical or virtual booth!
9:30 – 10:00 | Accreditation & Welcome coffee
10:00 | Welcome greeting
10.15 | Special Guest
10.30 | Keynote speaker
10:50 – 13:00 | Conferences
13:00 – 14:30 | Lunch and Networking
14:30 – 15:30 | Conference