By announcing the acquisition of COBuy, Oxalys launches its first external growth operation and strengthens its competitive advantage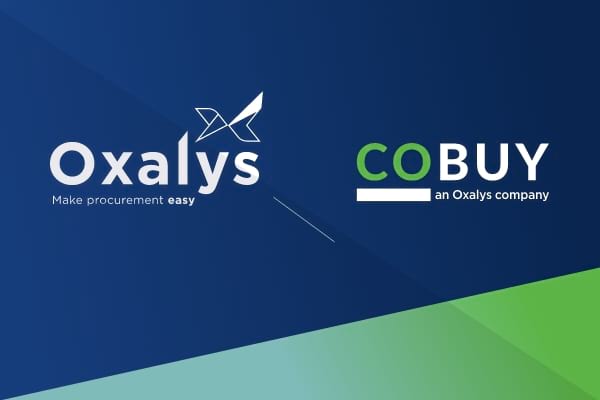 Oxalys, a specialist in the digitisation of procurement and expenses, announces the acquisition of COBuy and the launch of its new growth strategy. This operation, which is part of a ramping up of the company's growth, will enable it to add to its offer and strengthen its competitive advantage.
For over 10 years, COBuy has put its business expertise at the service of operational excellence in corporate procurement and supplier quality. Its operational knowledge of the limitations linked to production procurement has enabled it to launch the COBuy collaborative platform in 2020, designed to optimise these purchases. COBuy has the business and technical resources to allow its customers to access the benefits of digitalising supplier relations quickly and easily, by tailoring the solution to their specific needs.
By integrating the COBuy application into its catalogue, Oxalys is therefore extending its offer to industrial procurement and supplier quality control, including for demanding markets such as food processing, automotive and aeronautics, …. With COBuy, Oxalys is now the leader in the digitisation of procurement in medium-sized organisations.
Within the framework of this merger, which is the result of a well-considered approach and a shared understanding of the challenges represented by procurement for SMEs and SMIs, organised and motivated by an industrial logic, COBuy's teams will retain their commercial autonomy and will support their customers throughout their projects. Placed within a new business unit, they will beresponsible for developing the business and continuing to evolve the application, while making the most of synergies with Oxalys.
Pierre Joudiou, Chair of Oxalys, said: "We are proud to announce this first external growth operation which will generate value for our teams and our customers. COBuy is an innovative solution designed to bring the procurement function closer to the teams in charge of supplier quality. COBuy provides Oxalys with the possibility of opening up to industrial players who are sensitive to the decompartmentalisation of the procurement and supplier quality functions and to better meet the requirements of risk management in production procurement. Meangingful for all parties, this merger is a real opportunity to get ahead of the market and to support our customers even more effectively in the digitisation of the procurement function.
Stéphane Douce, COBuy's founder and CEO, said: "Joining forces with Oxalys allows us to upscale our operations by gaining access to additional resources and also by showing the market the sustainability of our offer. It is an operation that embodies our development strategy, and we are very happy with the prospects for acceleration that it brings with immediate benefits for our customers and prospects".
With this new entity, Oxalys confirms a target of €10M in turnover by 2026 after raising €3M in 2021 and growing its business in Africa and Europe. To date, Oxalys supports over 100 customers in their daily operations of digitisation and management of their purchases.