Accueil / Customer case study:
NAOS meets the challenges of Procurement with Oxalys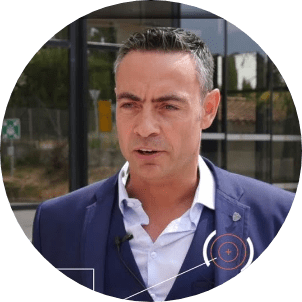 Stéphane Faustin-Leybach
Group Procurement Director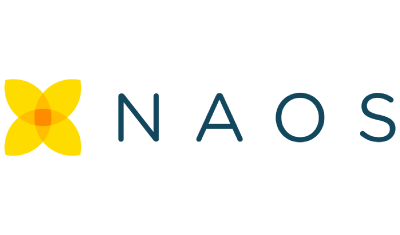 Industry: Skincare
40+ years of experience
624 million euros in turnover in 2019
600,000+ products manufactured per year
3,000 employees
130 countries
Increase the procurement scope  in order to meet the objectives of the procurement policy
Manage the deployment of an e-procurement solution  and SAP ERP  at the same time
Facilitate the take up to ensure maximum adoption rate
Deployment of the Oxalys digital procurement and SRM solutions
Interfacing with SAP ERP
Support from the Oxalys team throughout the project
Procurement teams at the heart of the change management process
Adoption rate of 80% in less than 6 months
Procurement coverage in constant growth
More autonomous and effective users
Quicker, easier and more secure approval workflows
Streamlined and secure procurement processes
NAOS is an independent French company and a major player in the international cosmetic industry.
To support the group's strong growth, the Procurement department has developed an innovative procurement strategy that resulted in the implementation, at the beginning of 2017, of a digital procurement and SRM solution called NAOS Store. The portal dedicated to indirect procurement was designed to be user-friendly and intuitive, and is based on the Oxalys procurement solution.
A voluntary procurement policy combined with a strong partnership with the software vendor and effective change management has allowed us to achieve an adoption rate of almost 80% in less than 6 months as well as a significant increase in procurement coverage. A fast-paced project in the midst of an ERP migration whose innovation and boldness were rewarded with the Gold innovation prize at the 2017 Procurement award.
To support the group's growth, it became necessary to control our indirect spend within a single management solution and to develop maximum procurement coverage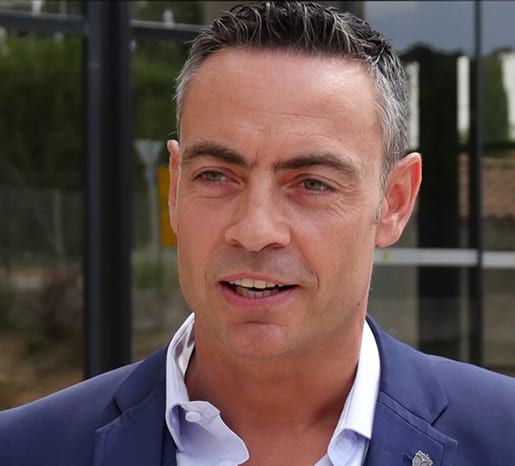 NAOS is a major player in skincare, through its three brands: Bioderma, Institut Esthederm and Etat Pur. Founded in France and led by pharmacist-biologist Jean-Noël Thorel, NAOS has a presence in more than 100 countries all over the world and has experienced annual growth of 20% for the last 5 years.
We've become faster and more autonomous.
We've shortened turnaround times and streamlined processes through our NAOS Store portal.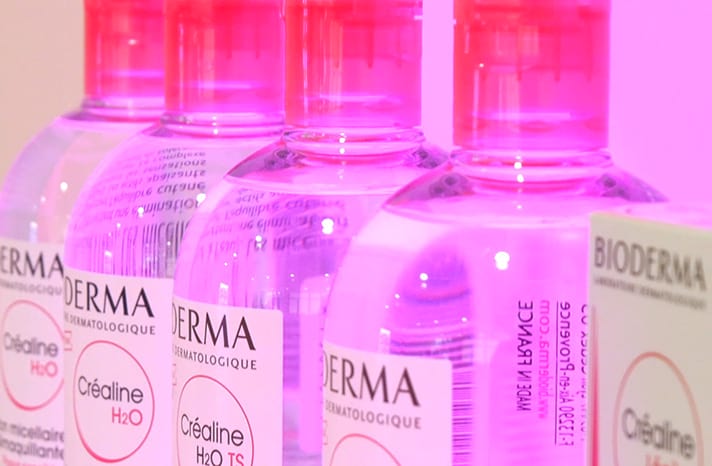 The company designs and manufactures its products in Aix-en-Provence at NAOS Les Laboratoires, an entity bringing together its production facilities and a cutting-edge research centre. In addition to its brands and their objective, NAOS's ambition is to become a company known worldwide for its originality and the advantages of its approach.Going against the tide of traditional cosmetics, NAOS has stood out since its creation by putting biology at the heart of its innovation.The company has therefore always placed innovation at the heart of its development, a choice that is also evident in its strategic decisions with respect to procurement policy.
In 2016, as in many industrial companies, direct procurement was under control because it was managed directly in the ERP. Indirect procurement, on the other hand, remained diffuse and still relied mainly on prescribers.  This approach did not fit with the ambitions set out by Stéphane Faustin-Leybach, NAOS Procurement Director : « We had identified 5 key objectives with respect to procurement strategy: quality and security of production supplies; cost reduction; service rate; ethical procurement; and, of course, coverage rate. On the last point, it soon became clear that we had to implement a standard solution to handle all indirect spend within a single information system ».
« In the midst of our migration to SAP, we chose to embark on the deployment of a procurement solution to provide an information system that matches our capacity for innovation. »
The team then imagined a user-friendly  e-procurement solution, whose use was as similar as possible to B2C marketplaces in order to facilitate adoption by end-users. They therefore launched a call for bids during which the solution proposed by Oxalys quickly stood out from the crowd, mainly because of its usability and adaptability. The team were also impressed by its wide range of features: Digital purchasing, SRM, Supplier portal, Supplier 360°, Inventory  management, Digital invoicing, etc. These are so many features that would have had to be developed specifically in a classic ERP in order to meet the specific business requirements of NAOS. Another factor that made a difference was the option to choose between a SaaS or licence model, the latter being more favourable to NAOS in a context of strong growth.
There was one little hitch: the deployment of the e-procurement solution was likely to mobilize internal resources that were already busy migrating the group's ERP under SAP… « I came with a digital procurement solution combined with an SRM solution during the Go Live of an ERP; in other words, on paper, it wasn't the best time, » remembers Stéphane Faustin-Leybach. « Yet, general management trusted us and approved our choices. It was a real challenge for the company. We couldn't be pioneers in product innovation without a highly developed and innovative information system! We needed a business solution for procurement ».
«  We've become faster and more autonomous. We've shortened turnaround times and streamlined processes through our NAOS Store portal.»
The challenge was huge and the Oxalys team proved invaluable to the successful deployment and customisation of the solution, despite very tight context and deadlines.« We had to manage a very hectic period due to the parallel deployment of  the Oxalys solution and our ERP, with both projects relying on the same internal resources. We were able to rely on the Oxalys project director, who facilitated the internal development of this project and often went above and beyond his role, » says Stéphane Faustin-Leybach.
Workshops were set up with business experts in order to configure the solution to meet user and buyer needs as closely as possible. Once the specific features had been defined and implemented, the next step was to deploy the interfaces with SAP using the SAP connectors available as standard in the Oxalys solution to provide a comprehensive system.
Once the solution was deployed, users adapted to it very quickly because the Oxalys platform, renamed with the help of users as NAOS Store, is extremely easy to use. Its usability, similar to that of an e-commerce site with a list of available items and a basket, made it easy to get used to a tool often perceived as « familiar » by end-users. An easier and quicker solution, as attested to by Céline Michel, Formulation Manager and regular user of the solution: «Before, we used to work on an Excel file. We had to call the accounting department to get an order number, then edit the purchase order and have it signed by our manager, before sending it to the supplier and accounting. Now, we place our order directly in NAOS Store, approval is done on the portal and everything is sent to the supplier. » In this way, users have gained independence thanks to a simpler and more effective system, and purchasing processes have been streamlined and secured.
« We achieved an adoption rate of 80% in 6 months thanks to the usability of the solution and change management, in the form of video newsletters »
« We focused on internal communication to ensure that users participated in the project and invested in the future tool », says Lucas Chiron, Procurement  Project Leader. « First, they are the ones who chose its name (NAOS Store).
Then we developed regular communication and, as in all projects, it required teaching and awareness sessions». Regular communication with users took place beforehand in the form of fun and educational video newsletters, which were very popular with future users. This approach has proved to be fruitful because the solution was adopted by almost 80% of relevant users in less than 6 months, which Stéphane Faustin-Leybach welcomes: « The usability of the solution and our approach to change management helped us to achieve one of our main objectives, namely procurement coverage. We are aiming for full coverage on indirect procurement in the coming months and we are already thinking of integrating new features, even though we are still in the deployment phase. We are fully satisfied by this project and product which is in line  with our values, especially innovation. As such, you could say that the NAOS Store project is an excellent example of this! » The procurement team plans to build on this momentum with the integration of new sites and the deployment of new features:Suppliers 360°, Inventory  management, Digital invoicing and Analytics. Many opportunities were able to be considered thanks to a trusted partnership established from the outset with the software vendor, a real guarantee of the success of the project.
« We formed a strong partnership with Oxalys, who supported us in our growth and made us all better!  »