With Oxalys Source to Contract you can…
Optimise your supplier sourcing
100% configurable, the Oxalys Source to Contract (S2C) solution facilitates tender management and supplier sourcing and selection. Configure your supplier consultation procedure and benefit from an automated process perfectly tailored to your needs.
Create & Monitor your contracts
Oxalys contract management simplifies the tracking, management, and use of contracts in purchase-to-pay processes. All contractual exchanges with your suppliers are centralized in a single contract repository so that you can share information with your employees. This undeniably saves you time and reduces the risk of error.
Respect & Enforce your agreements
Each employee involved in the procurement procedure has access to the contractual information they use in their work. The Oxalys Source-to-Contract solution therefore ensure that you are complying with contract conditions in each exchange with your suppliers.
The supplier sourcing solution that helps you to…
Make better use of internal resources
With the Oxalys S2C solution you can accurately organize the work of your employees. They have access to all the documents and useful information they need to perform their tasks (catalogues, data, negotiated prices). Your procedures are followed and every action is recorded.
Care for your supplier relationship
From the call for tender to contract signature, the Oxalys S2C solution allows you to perfectly manage and track interactions with your suppliers. Your communications are streamlined and your suppliers known to all parties involved in your company's procurement process.
Enhance your teams' coordination
The different stages of your supplier sourcing and contract management project are easily traceable. From the procurement department to the logistics team, including invoicing and accounting, each buyer and collaborator can track the status of the procurement procedure in real-time.
Oxalys Source to Contract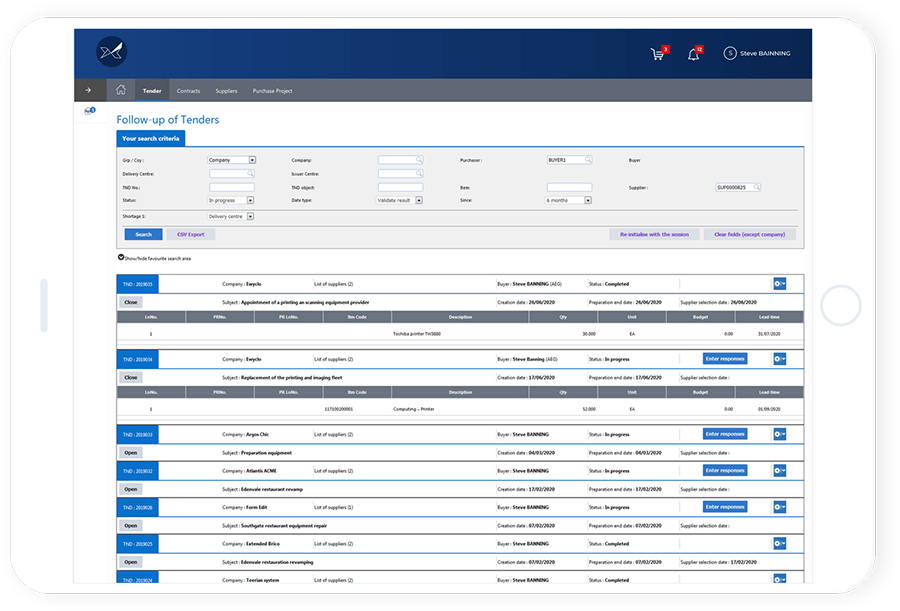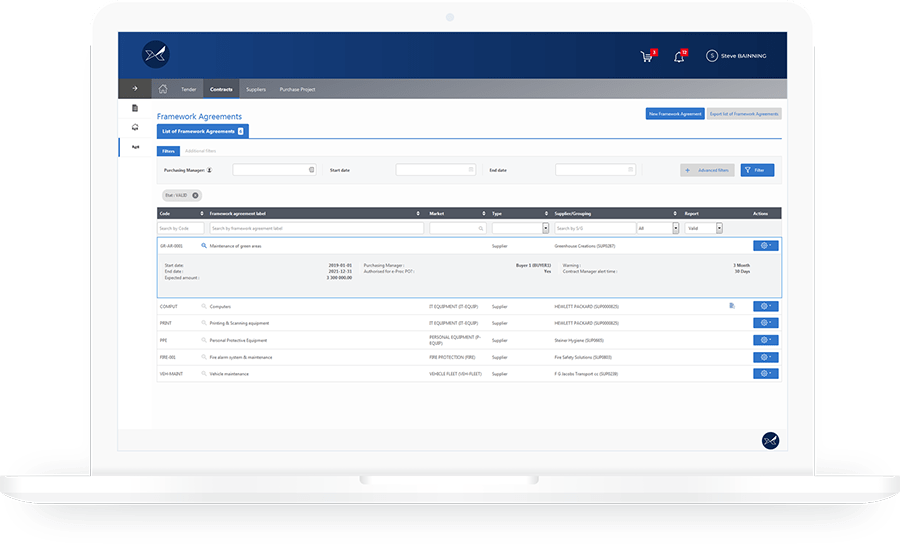 Manage the supplier life cycle
Track all client/supplier interactions
Ensure that all employees adhere to your procurement process
Comply with general terms and conditions of sale
Learn more
Download the product sheet
They place their trust in Oxalys
"By broadening access to financial data with full transparency through digital tools, we have removed the obstacles to intra- and inter-departmental communication. This project has helped to improve internal communication and understanding of how the FFF works, but also communication with suppliers.

Christophe Moreaux

Head of the Management Control Department- French Football Federation
The Oxalys S2C solution helps you professionalize and standardize your process for supplier sourcing and contract management. It optimises buyer performance and shares high value-added data across the entire company. 100% scalable and configurable, Oxalys S2C adapts to your procurement processes and helps you ensure that all your employees can easily apply them.
A Source to Contract or S2C solution optimises the procurement process and saves time when looking for a supplier. It helps you implement your sourcing and contract management strategy, unify your procedures, and facilitate collaboration between different parties involved in the procurement process.
While digital sourcing and digital procurement are both dedicated to simplifying procurement processes, digital sourcing corresponds to the upstream process of sourcing, consulting, selection and contracting suppliers, while digital procurement controls the transactions resulting from the S2C: contract implementation, procurement, order placement, receipts, matching and supplier invoice control.