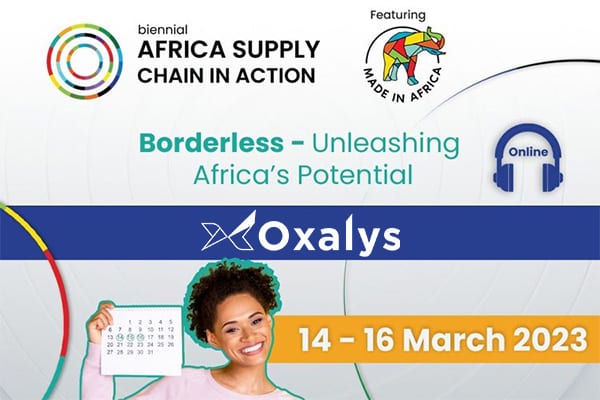 Join 1000+ Supply Chain and Procurement Professionals from across Africa at the upcoming Africa Supply Chain in Action conference which will be held on March 14-16.
#ASCA2023 will feature presentations and debates, focusing this year on the theme Borderless – Unleashing Africa's Potential, ASCA continues to look for ways to reduce learning barriers for Africa's supply chain professionals.
Referencing the adoption and effective implementation of the African Continental Free Trade Agreement (AfCFTA), the ASCA conference will delve into ways on how to create a regional value chain that would enable African countries to develop economies of scale using their comparative advantages to serve the African people on the continent.
An opportunity for supply chain and procurement actors in Africa to provide solutions to today's new challenges and to meet other participants to exchange ideas.
As a partner of Smart Procurement, the organiser of this digital event, Oxalys will be present to provide innovative solutions for the digitalisation of procurement.
About ASCA Nation
ASCA Nation is an online learning, networking and business linkage community formed by Smart Procurement and SAPICS for supply chain and procurement professionals across the African continent.
Meet Oxalys Team at our virtual booth