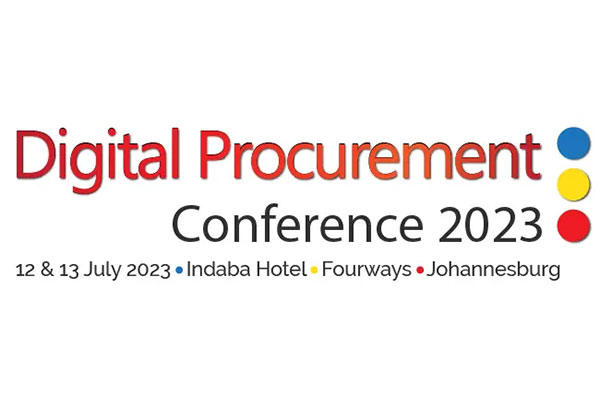 About the Digital Procurement Conference 2023
The conference will take place on the 12 & 13 July 2023 at the Indaba Hotel, Fourways.
The programme will feature nearly 20 speakers to present and discuss on the impact of Digital Transformation in Procurement and Supply Chain.
Financial services, banks, telecommunications, government and service providers will attend this event to discuss the impact and challenges faced by companies when adopting technology for their procurement and supply chain departments.
The event is held by Trade Conferences International (TCI), organisers of over 300 events, mainly in finance, in the last 16 years.
Among the topics to be covered
Digital modernisation vs. digital transformation across  your procurement department
Future of procurement
Roadblocks and challenges of digital procurement
The rise of Data/Digital science and its implication for supply chain and procurement function
Third party cyber risk management
Easier supplier on-boarding process
On this occasion, Thokozile Makobong, Business Analyst at Oxalys South Africa will host a session on "Empowering Suppliers through Digital Procurement: Transparency, Collaboration and Performance"
Do not miss our keynote session !
CONFERENCE | Empowering Suppliers through Digital Procurement: Transparency, Collaboration and Performance
Thokozile Makobong, Business Analyst, Oxalys South Africa