Wednesday and Thursday 20-21 October
A continental and digital event dedicated to the development of Africa and its businesses.
Book your virtual seat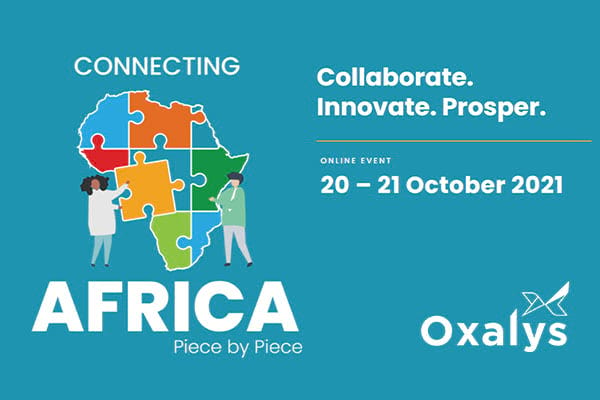 Come and discover this year's re-run of the ASCA 2021 digital event, which will be held on October 20-21.
Like last year, #ASCA2021 will feature presentations and debates, focusing this year on the theme of collaboration and innovation to drive prosperity. An opportunity for supply chain and procurement actors in Africa to provide solutions to today's new challenges and to meet other participants to exchange ideas.
As a partner of Smart Procurement, the organiser of this digital event, Oxalys will be present to provide innovative solutions for the digitalisation of procurement. Anne-Emmanuelle Grene, Head of Oxalys South Africa, will debate in a keynote to talk about the solutions to re-think, digitalise and optimise your procurement.
Oxays will participate in the closing keynote about supply chains and procurement, and how technology has changed the complete structure in which we work, from internal communications to physical processes. Poorly handled supply chain and procurement disruptions can ultimately lead to trouble for an otherwise well-prepared business. By improving your organisation's technology now—and building out your disaster preparedness plans—you can reduce the potential consequences of a disruption before it even occurs. What are some of the other changes and benefits technology has brought to the supply chain and procurement functions?
The #ASCA2021 event brought together over 1000 procurement and supply chain professionals, join the movement now!
CLOSING KEYNOTE PANEL 14h – 20 October | Preparing for Disruptions – The Power of Technology
Moderator:
Melissa Slaymaker, Country Director, Women in Tech, South Africa
Panelists:
Christian Nkana, Continuous Improvement Director-Delivering Industry 4.0, Dillygence, Luxembourg
Jaco Maass, General Manager, Shift DX, South Africa
Arvid Fredin, Chief Executive Officer, Spendency, Sweden
Andrew Savage, General Manager – Operational Excellence, MTN Group, UAE
Anne-Emmanuelle Grene, Head of Oxalys South Africa