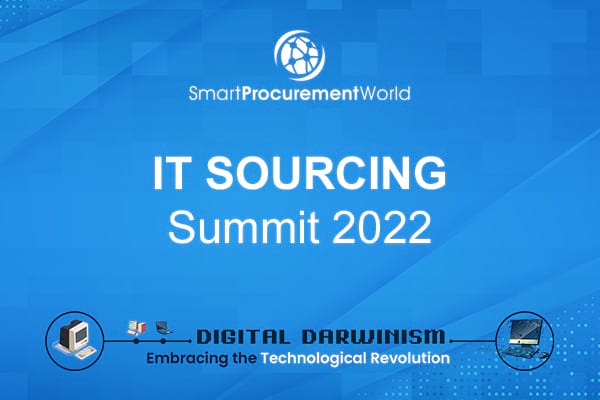 Find us on the 8th of June 2022 at the IT Sourcing Summit hold by Smart Procurement, an online event like no other, dedicated to overcoming the unique challenges and unpacking the best practices of sourcing your organisation's digital needs.
IT Sourcing Summit  brings together IT and procurement professionals from across SA and aims to give you more practical sourcing techniques for you to enjoy improved relationships with vendors, while optimising organisation IT performance.
See you on the 8th of June to discover the best practices to meet the digital and procurement needs of your organization.
On the agenda
09:00
OPENING | Remarks from Master of Ceremonies
09:10
DIGITAL DARWINISM | How to Thrive in the Face of Disruption
09:40
THE CIO'S GUIDE | What Every CIO Ought to Know About IT Sourcing in the Age of Digital Disruption and the Rise of B2C
10:10
THE CPO'S GUIDE | Procurement Trends – What Every CPO Must Are The Top Enabling Technologies for Procurement?
10:40
CUT A DEAL | Horse Trading With Tech Giants
11:00
THE SHOOT OUT | What Should a Contemporary ERP System Look Like?
12:30
PANEL DISCUSSION | Developing an Effective Technology Business Management (TBM)
13:20
PRESENTATION | Why Companies Should Define a Sourcing Strategy
14:00
DEMO ROOMS